Private Tantra Sessions
A Truly Beautiful & Precious Sacred Space
Each private tantra session is a sacred space for the heart.
A sacred space where we work gently together
And focus, connecting with healing, sharing and exploring
whatever you need at that moment
We may resolve many fears and their numbness,
disolve emotional wounds and their pain,
or access the wisdom and peace of your heart
awaken the creative desires of your soul
'til you feel whole and centered again
Tantra sessions are a workplace for change
through healing, release, empowerment and learning,
playfulness, passion, motivation, relaxation and peace.
Each session is entirely individual in nature
specifically tailored to the needs of each person or couple involved.
Each session lasts one and a half hours
and can take many different forms depending on what's required at the time.
We might concentrate on gentle movement and exercise
to awaken body energy or release blocked emotions.
We might explore a key issue with breath work
or the subtle miraculous healing of sound.
Sometimes sessions work entirely on receiving
filled with deep relaxation and pampering routines.
.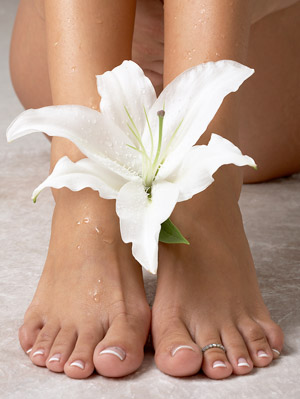 There's just so many avenues and approaches we can use
For instance, there's ...
Guided Spiritual Healing and Sharing
Pinpointing and disolving Limiting Beliefs:
Inner Child Work and Emotional Release
Energy Body Chakra Awakening, Clearing, and Balancing
Empowered Visualization for Goals and Desires
Release from Past Traumas by resolving repressed emotions in the body
Motivation for Confidence, Positive Body Image and Life Skills
Clearing for guilt, fear of intimacy, gloom and self judgment.
And there's so many changes which may happen for you,
For example, you may.......
Discover the self-realization that celebrates both body and spirit
Become more joyful, creative, radiant, and open-hearted in every way
Resolve the frustration that there's "something missing" in your relationships or elsewhere in your life
Heal and release the emotional armoring that keeps you from fully loving and being loved
Learn how to simply ask for what you want
Stay long term healthy, youthful and energized
Open new possibilities
Feel beautiful and radiant
Discover different ways of relating with others
Experience renewed love and passion in all that you do
Create the solid foundations of long lasting happiness
Rekindle vitality, sensuality, laughter and fun
Undertaking this work is your gift to you
For it opens your heart to greater love,
your body to greater passion,
your mind to greater living awareness
and your entire being to more presence and energy and peace on all levels
Each session is unique and specific to you,
to your individuality,
your interests and needs,
assisting your progress on the path to your personal development goals.
click above to listen to an interview with Joe Mullally of Tantra Yoga Ireland
on Authentic Love and Relationship.
(SOURCE: Interview with Marie Angeline Lascaux on Dublin City FM Radio)
-------
This site carries a wealth of insight and information
dedicated to the simple natural joy of living from the heart
We encourage you to live life to the full,
being true to YOU, celebrating your nature and beauty in whatever brings you happiness
The ANAM Holistic Center is a rural retreat Nature and Tantra Yoga workshop space,
offering a wide variety of tantric yoga relationship & spiritual development programs,
including private sessions, mentoring and support for both individual & couples.
We are happy to accompany you on your personal journey
reclaiming and reawakening
the unique exquisite individual sacredness
of YOU.