Tantra Yoga Practices
Tantric Exercise Routines
Invite the inner beauty you are feeling, to inspire you ever deeper, dance, explore!
Given here below are just a small sample
from our many powerful yet simple
exercises and routine practices informed by Tantra
and developed through first hand experience of this path over many years.
Tantra is a path of Meditation
This meditation views your human body and your whole being
as the most powerful natural way to deeper spiritual awareness.
The wonderful love and beauty that's your own,
is a clear as crystal mirror of the awesome beauty of God
A Daily Tantra Practice Routine
To start .....
Choose a piece of vigorous dance music 3 - 4 minutes long which you love
Choose a piece of slow relaxing soft music 3 - 4 minutes long which you love.
Part One - Active Meditation Exercise.
For this first part, turn the vigorous music piece on and simply dance.
Allow your body freedom to come alive and celebrate the joy of being.
Release all judgements of your agility, body image, flexability etc.
Simply let yourself go as completely as you can!
When the music ends, stop, and observe how you feel in your body.
And surrendering to the moment, just allow everything to be the way it is.
Part Two - Passive Meditation
For the second part, turn your chosen relaxing music piece on and simply sit.
Settle quietly into any comfortable position and rest your attention on your breathing
If your mind wanders off, simply bring it back to your breath again and continue.
Release all judgements of your progress, lack of attention etc.
Simply relax and let yourself be as quiet minded and peaceful as you can
When the music ends, release the practice, and observe how you feel in your body once more.
Then, surrendering to the moment, just allow everything to be the way it is.
To finish.....
Call to mind three things which are going well for you in your life right now,
and feel thankful deep in your heart for these three things
To end, gently offer thanks to Spirit in your own way.
And as you go about your day reconnect from time to time
inside with this simple quiet space and peace of heart
Namaste.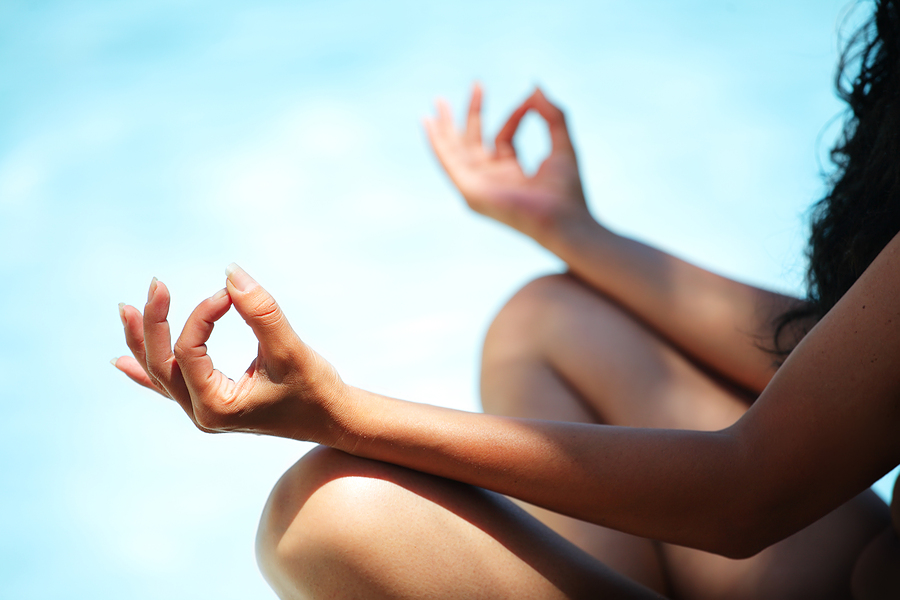 A Tantric Exercise for Partners....
Choose a slow relaxing piece of music 5 - 6 minutes long
Turn on the music and face your partner quietly.
Raise the palms of your hands and place them warmly against those of your partner
Smile and gently look into eachother's eyes.
As you continue to behold your partner without staring
allow your hands and arms to slowly move in unison in any direction they wish.
Let go into the exercise simply observing these movements and your partner
Release all judgements of how to do it, feeling awkward etc.
As you simply remain present to your partner greater warmth and intimacy opens between you
When the music ends slowly release the practice and gently hug for a moment
Finally, sit closely together and share your insights & feelings from the exercise.
Namaste
click above to listen to an interview with Joe on Authentic Love and Relationship.
(SOURCE: Interview with Marie Angeline Lascaux on Dublin City FM Radio)
-------
This site carries a wealth of insight and information
dedicated to the simple natural joy of living from the heart
We encourage you to live life to the full,
being true to YOU, celebrating your nature and beauty in whatever brings you happiness
The ANAM Holistic Center is a rural retreat Nature and Tantra Yoga workshop space,
offering a wide variety of tantric yoga relationship & spiritual development programs,
including private sessions, mentoring and support for both individual & couples.
We are happy to accompany you on your personal journey
reclaiming and reawakening
the unique exquisite individual sacredness
of YOU.